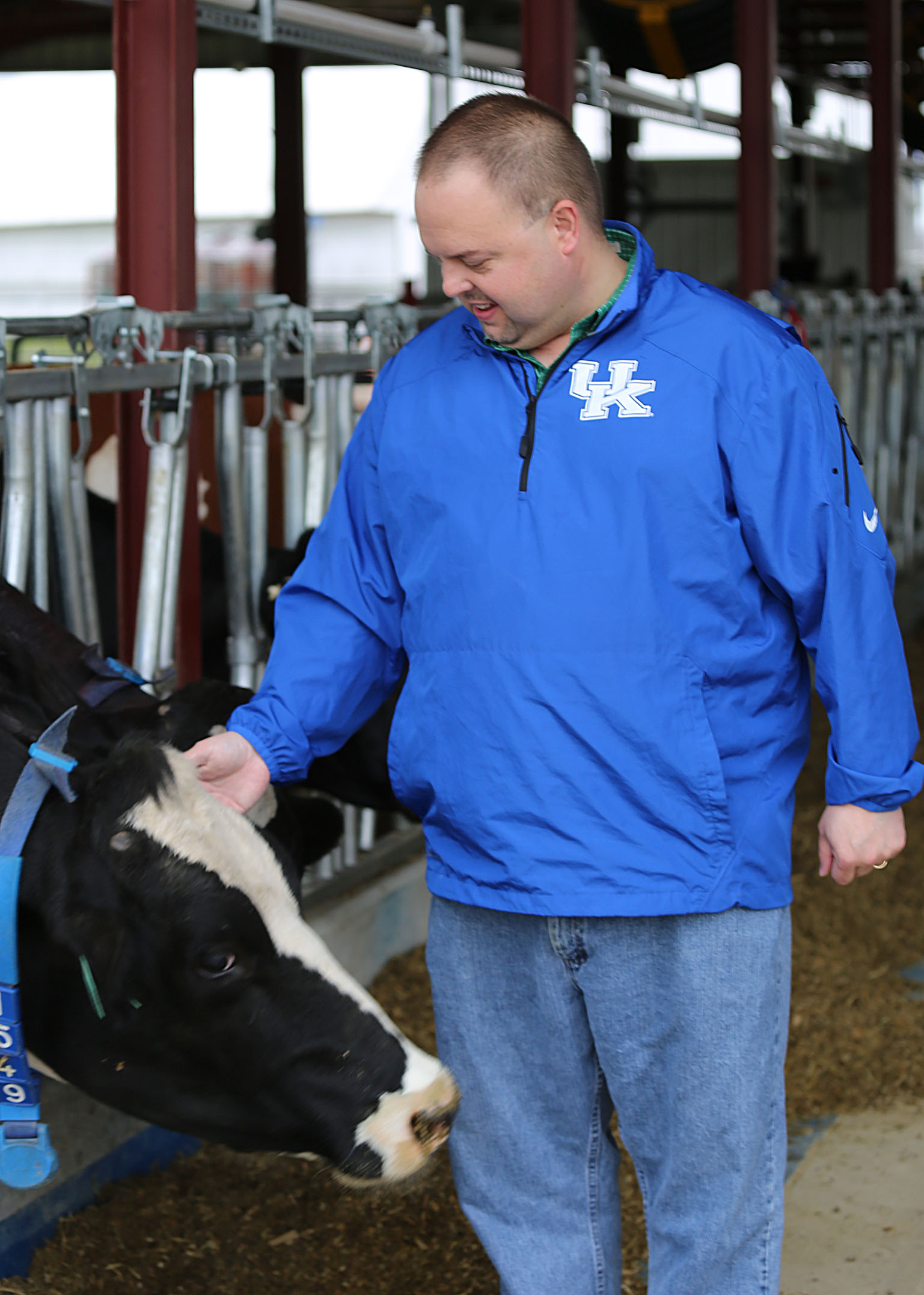 Dr. Jeffrey Bewley, UK dairy specialist and
associate extension professor works with one
of the cows at the Dairy Housing,
Teaching and Research Facility.
Kentucky Farm Bureau Magazine
There is perhaps no other area in the agriculture industry more demanding than the dairy sector with a seven day work week and many operations running 24 hours a day.

But for those who choose to be in the dairy business, it is a passion either passed down from generation to generation or acquired through the desire to maintain a sector of the ag industry that has been in demand since the founding of the country.
Kentucky is making great strides from a research standpoint to make it better, more productive and maybe even a little easier for the hundreds of dairy producers located across the state and, perhaps more importantly, to make it better for the cows.
The University of Kentucky (UK) College of Agriculture, Food and Environment recently completed work on a facility located at the Coldstream Dairy Research Farm that will help in those efforts. The Dairy Housing, Teaching and Research Facility will operate with cow comfort a priority, according to Dr. Jeffrey Bewley, UK dairy specialist and associate extension professor.